The Beige Phillip Show brings some righteous perspective on sex, love, relationships, and game. The podcast continues to carry the torch where fallen brother, Comedian/idealist, Patrice O'Neal left off…with "The Black Phillip Show." The Beige Phillip Show is hosted by comedian Dante Nero with co-host comedian, Harry Terjanian.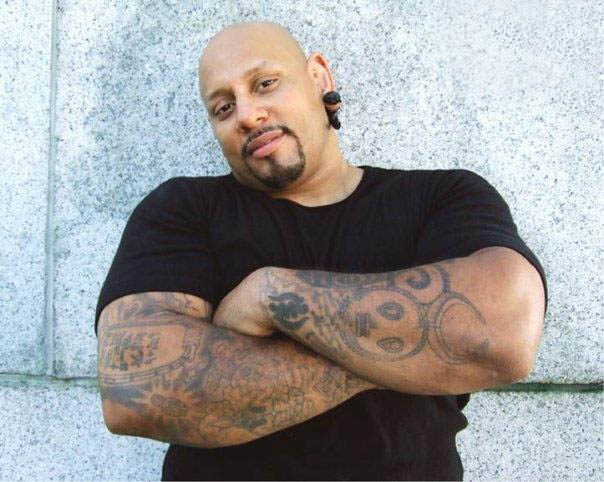 Dante Nero was born in Brooklyn NY. He attended Catholic school and was an alter boy. As a clever young boy he began a lucrative business of loosening soup thermoses for kids with over protective thermos tightening moms. At age 11 he began his martial arts journey as well as training in modern dance, tap and jazz. At 13 too young to work legally, Dante taught himself how to ride a unicycle and handed out flyers for $50 a day. He ran an icy stand, worked in a library as well as ran slips for the local bookie.
He learned how to fence at Tompkins recreation center in Bed Stuy, which earned him a scholarship for fencing to SUNY New Paltz. Tired of Ramen noodles he got a job with emotionally disturbed kids and on the side did strip shows for sororities on campus. When he got home to Brooklyn he bounced at some of the biggest clubs in the city with his brawler friends and fought them in closed factories at night for money. Always looking for a new hustle, he started a male strippers troop with 13 members. He then took a job with the phone company and became a cable splicer while still dabbling in exotic dancing and bouncing. He later became involved in his labor union. He quickly moved up the ranks to become a delegate with over 200 employees.
In 2001 he tried his hand at stand up comedy and loved it and has done it ever since. He always enjoyed comedy especially when he hired some well known comics such as Tracey Morgan and Mike Epps to open his self produced strip shows. His extensive life experience, philosophical point of view and an even sense of cynicism make his wit truthful and relevant.
Harry Terjanian started his career at 18 doing stand-up in the grimy comedy clubs of New York City. His smart yet intensely funny perspective is fueled by everything from social on science to personal embarrassments. Harry's background and varied skills have taken him down a strange but rewarding journey into show business.
In addition to playing major clubs in New York City, Harry has toured clubs, colleges, and theaters across America, playing to audiences of hundreds and thousands at high capacity venues such as New York's Town Hall Theater, Chicago's McCormick Convention Center, Syracuse University, U-Mass, NYU, and many others, as well as opening for the likes of 30 Rock's Judah Friedlander.
He has taken part in several national comedy festivals including being a runner-up in the New York Underground Comedy Festival's Emerging Comics Competition, a finalist at the New York Comedy Festival's Andy Kaufman Awards, and a finalist in the Disney sponsored Do You Think You're Funny? Contest.